A Birth Mother's Journey
This Is My Story Of Finding My Birth Son, Jamie.
I started "Taken At Birth" to tell my story of how my son was taken away from me at birth. I didn't know he was going to be given away. When I went into labor, when I gave birth, to my knowledge he would come back with me to my parent's home. They told me he and I would be welcomed. He didn't.
The day after I gave birth he was given up for adoption, without my knowledge or consent because I was under legal age.  This my story, my journey to find him. You can read more about me, and  my story, here:
I Want To Help Other Birth Mothers On Their Journey Too!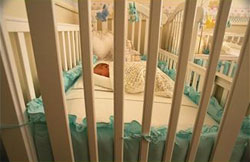 The day I left the hospital, without my son, is the day I started my search for my birth son. A long and difficult journey.
I also started this site to help women who have had their child taken at birth, given up for adoption. I hope I can help you with my story. I hope I can help you with infor­ma­tion I provide.
Losing a child is very hard. A part of yourself and your soul is gone. You are never the same.
We have a hole in our hearts that will never be filled. Our pain from this loss is because it was not a decision we made, it was something that was forced on us.
In the days, weeks, and years after my baby was given away I did all I could to find my birth child. I struggled to cope. Those of you who went through the same thing may have survived this devas­tat­ing loss, some did not.
I have created this site is to help others in their search and their recovery.
My goal is to write a book on my own experi­ence and the journey to find my son, Jamie, who was taken away and given to someone else for adoption at birth.
I also hope to help others who have gone through this process or are still in the midst of it
I am one of the lucky ones who found my son. Finding him / meeting him was the best day of my life, the years after have been a struggle, both positive and negative (on the very positive side right now). I hope to help others on this path.
I invite you to share your experi­ences as I share mine.
I hope it helps you. You can follow my story by clicking on the blog menu or click here. I will be adding resources soon that you will be able to download that will help you along your journey and with all the issues you face when you are looking for a birth child, and when you find them.
Stories From My Actual Journal

I have started the story of meeting my son.  Most of the infor­ma­tion is taken from my journal, with comments from my memory of that time.  I am sharing this with you here:
http://takenatbirth.com/meeting-jamie
Join me on my journey  — I hope it helps you with yours.
Jamie — I love you with all my heart!!
B-Mum — Jan
Be sure to check out blog posts as well.